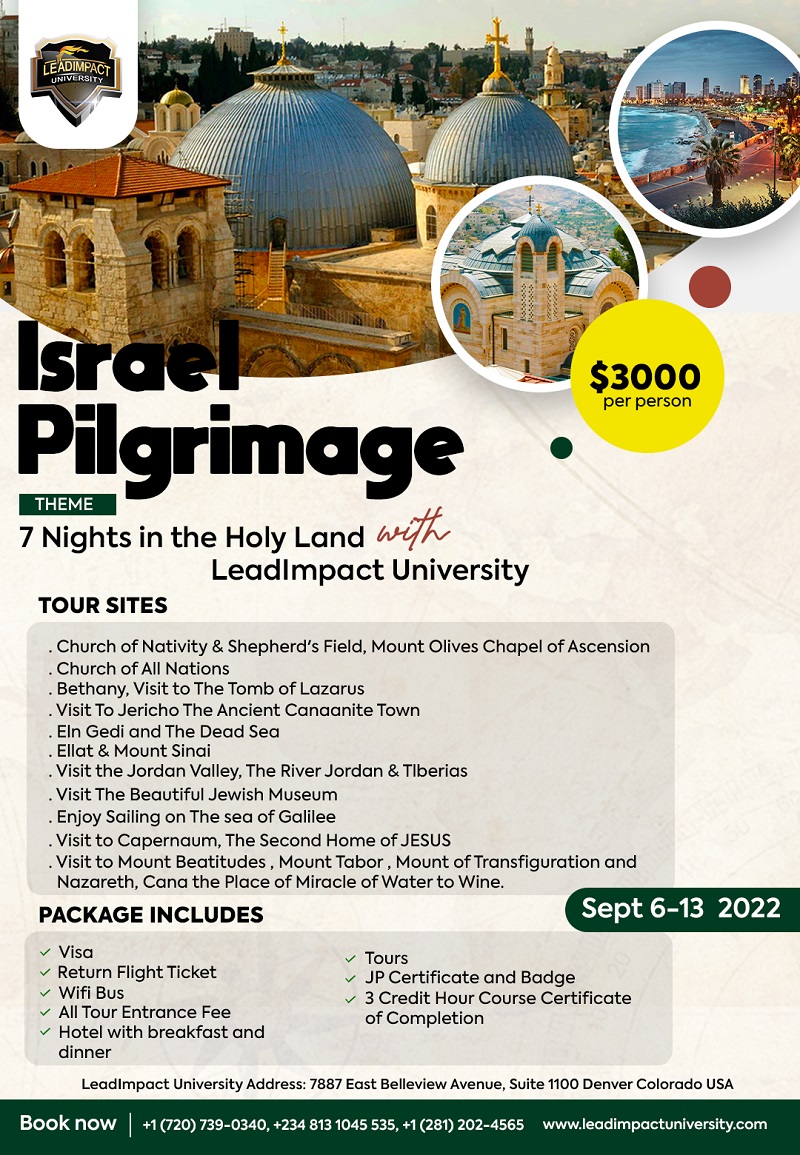 7 NIGHTS IN THE HOLY LAND WITH LEADIMPACT UNIVERSITY
LeadImpact University, as a duly accredited Christian tertiary institution is at the forefront of pioneering change in the leadership of this generation, and future generations to come. As part of our mission as a Christians University to raise God fearing leaders who will impact their communities and their areas of calling with the Holy Spirit, we believe there is no assignment that you cannot undertake after starting with LIU.

It is for this cause that LeadImpact University, USA has put together a tour package that takes you into the heart of scriptural faith, Israel, with the THEME: 7 nights in the Holy Land with LeadImpact University. We believe a transformation in your live. The tour is billed for Tuesday the 6th to 13th of  September 2022.
PAYMENT OPTIONS
US Account:          
Leadimpact University
Acct Number 835368231
Routing Number 111000614
Swift Code CHASUS33


Nigeria Account:
LeadImpact Educational Consult
Bank: Ecobank
Acct Number: 4470021555
In case of error or difficulty in payment, kindly reach out to the following contacts below:
+1 (720) 739-0340  +234 81 310 45535, +1 (281) 202-4565 WhatsApp +1 (720) 739-0340